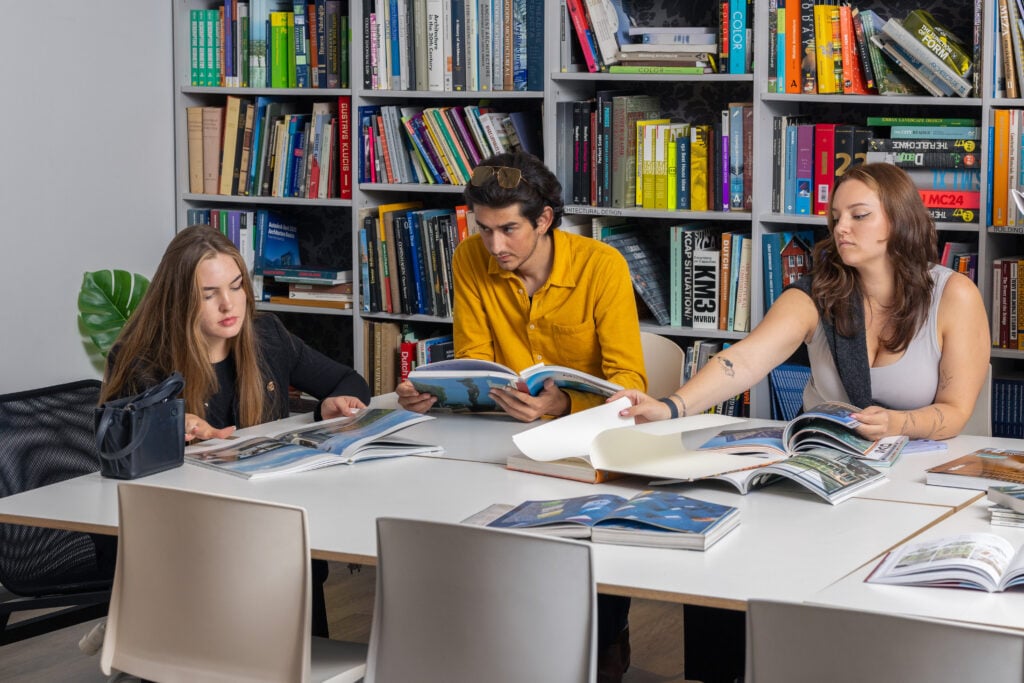 If you would like to get some advice on anything related to the library, please contact us:
By phone: +371 25618632
By email: [email protected]
---
Working hours
---
Monday 10.00 – 18.00
Tuesday 10.00 – 18.00
Wednesday 10.00 – 18.00
Thursday 10.00 – 18.00
Friday 10.00 – 18.00
Saturday, Sunday closed
---
After working hours, you can return your books to the Information Centre at Meža iela 3 (1st floor) by filling in the return notebook, indicating your name and programme of study.
RISEBA Library's mission and functions:
The main task of the library is to provide information for the teaching and research process at RISEBA.
The library includes in its collection printed materials and documents published both in Latvia and abroad, according to the RISEBA study programmes and research directions, the needs of RISEBA students, lecturers and researchers.
One of the main principles of building the Library's collection is to concentrate in its collection all publications regarding business and economic issues published in Latvia and, as far as possible, abroad.
---
If you need consultation or have a question regarding issuing and handing over books, please contact us by writing to [email protected].
---
RISEBA Library provides students and employees of the university with literature necessary for the study process, access to information search systems and databases, free internet access, the opportunity to bind qualification papers, bachelor's and master's theses, as well as ensures the circulation of books within Interlibrary Loan and International Interlibrary Loan.
Ina Krajeva
Senior librarian
Address
4. stāvs, Meža iela 3
Aldona Dadzīte
Head of the Library
Address
4. stāvs, Meža iela 3