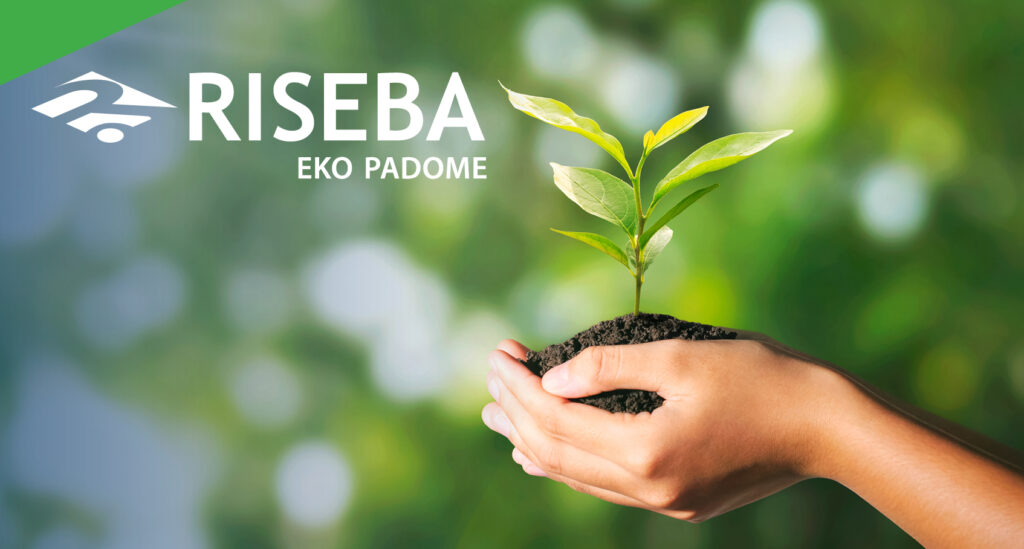 Taking care of the environment is our joint effort #RISEBAEcoCouncil
Students who wish to engage in university activities outside of their studies are invited to join the RISEBA Eco Council – it is a hub for RISEBA students interested in ecological sustainability, resource conservation, climate change and appreciation of the natural world.

---
What does the RISEBA Eco Council do?
RISEBA's Eco Council is mostly student-led. It consists of representatives from each university faculty who also perform eco-monitoring, they form and chair an eco-committee.
The Eco Committee communicates through the programme represented by each Eco activist. Eco activists work with students of the programs they represent.
The ENO Council is working to establish the Green Action Plan (Green Action Plan) for the next 2021/2022. school year, which will help improve the environment both at RISEBA University and in society at large.
---
The eco-committee is the driving force behind our university work. Our terms of reference:
provide the College with information on our Green Action Plan (Green Action Plan);
take the lead in the preparation of the environmental review;
ensure that everyone in the university has the opportunity to participate in the decision-making process;
ensure links between students, teachers, management and other university representatives;
take the lead in the Green Action Plan.
---
JANUARY: The month of warm sweaters. "Stay warm and warm up the world!"
Students and employees are encouraged to wear warm sweaters.
FEBRUARY: Life in the water. Talk about water pollution. Discussion on water saving
measures.
MARCH: Water and Human Interaction Month, discussion "The role of water in
human life".
APRIL: Responsible Consumption and Reproduction Month, "Sustainable Clothing".
"Second Hand Look" Challenge. As well as a "Swap Party".
MAY: Clean-Up Month. Participation in the "Big Clean-up" cleaning works, as well as
environmental improvement works in the territory of the university "Help RISEBA!".
Plogging month. "We exercise and protect the environment!"
JUNE: Activities for outdoor sports. Outdoor yoga training. Healthy lifestyle lectures.
SEPTEMBER: Fresh Air Month. "Go to lectures by bike! Reduce air pollution!" A
picture competition where participants are invited to submit photos of themselves
on a bicycle.
OCTOBER: The month when we spend a day without meat. "Let's eat green!"
NOVEMBER: What to do with leftover food? Jam Month. Give food a meaning, reduce
leftovers! "The path from peel to seed, from seed to apple, from apple to jam, from
jam to peel."
DECEMBER: Let's go to the forest. "I will decorate you, I will plant you!" At Christmas,
decorate a living tree, later plant it.
Join the RISEBA Eco Council in writing an email to the head of Eco Council!
---
Valērija Kozlova
Student Recruitment Project Manager