ASBBMC 2021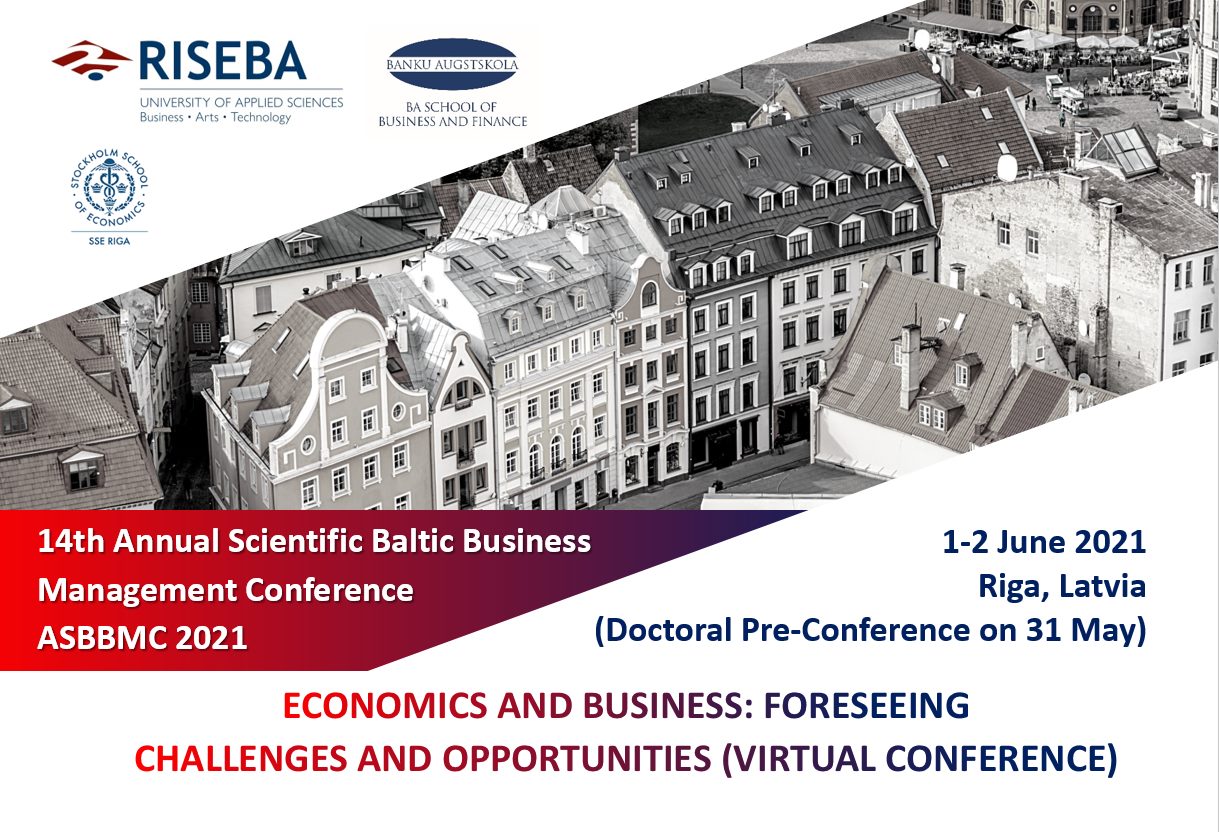 14th Annual Scientific Baltic Business Management Conference ASBBMC 2021, 1-3 June 2021 Riga, Latvia (Doctoral Pre-Conference on 31 May)
WE WELCOME SUBMISSIONS ADDRESSING THE FOLLOWING AREAS:
Researchers are invited to submit an abstract of a full-text article for discussion in several parallel sessions.
We welcome case studies and teaching notes on expected and unexpected challenges and opportunities; sustainability initiatives, practice and business models; and any other related topics.
How to stabilize the economy on the national and global levels
Employment relationships and human resource management in times of uncertainty and volatility
What new strategies, core competences, and managerial capabilities will companies need to compete in the competitive landscape today?
How business is going to react to anticipated future change, including necessary shortening of the supply chain
Opportunities and challenges connected to deep structural changes
The changing consumer landscape in the post-COVID world: new challenges and opportunities for businesses
Growing uncertainty in the financial sector
Management education during the crisis
PARTICIPATION IN THE CONFERENCE IS POSSIBLE BOTH ONLINE AND IN PERSON
IMPORTANT DATES
Registration: by 15 April 2021
Submission of abstracts: by 30 April 2021
Notification of paper acceptance: by 10 May 2021
Full papers: by 15 August 2021
Full papers submitted by 31 May 2021 will participate in the competition for
the Best Paper Award.