RISEBA student's composition in the semifinals of the worldvision composers competition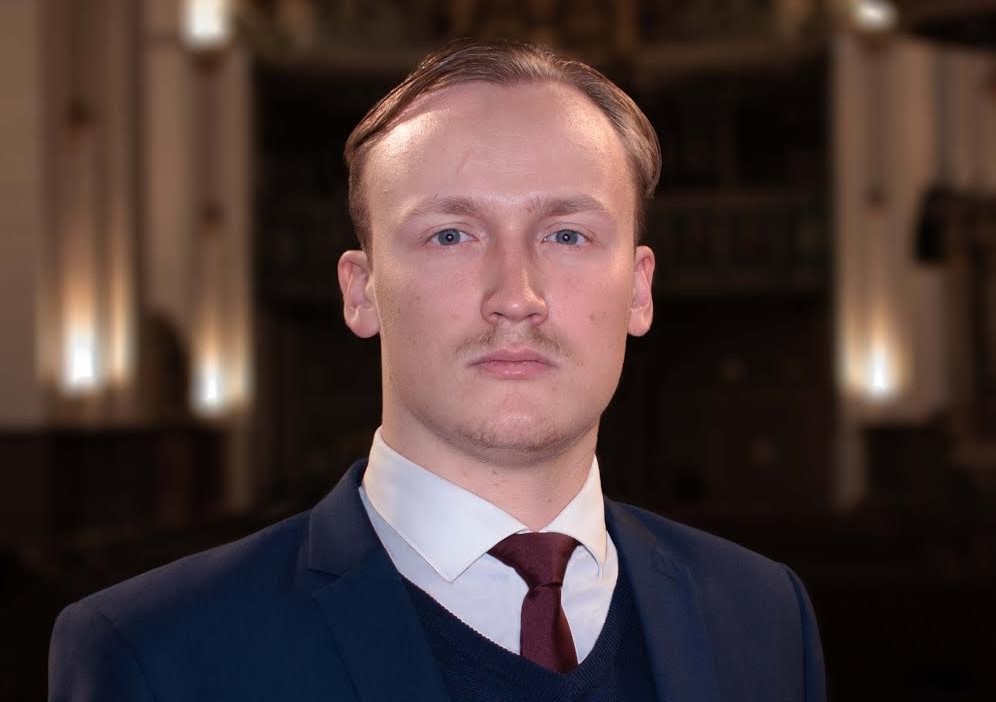 RISEBA student Jekabs Tutins has entered the semifinals of the Worldvision Composers Contest in Vienna. Voting for the works that will reach the finals is over, we are waiting for the results.
About the competition
The Worldvision Composers Contest supports new classical music composers, giving them more international opportunities. In the 1st round of the competition a free choice work must be submitted, in the 2nd round – a work created for a chamber orchestra, and in the 3rd round (semi-final) – a work created for a symphony orchestra, which will qualify for the final.
28 semi-finalists from different countries are currently competing for the final, including RISEBA student Jekabs. The 3 compositions that have won the most votes in the semi-final online vote will qualify for the final round, which will be available online.
The orchestra of the winner of this competition will perform in the large hall of Vienna Konzerthaus.
Listen and vote!
Jekabs Tutins, a 4th year student of the RISEBA bachelor's programme Public Relations and Advertising Management, participates in the competition with his composition "Waltz Ballerina". "The piece is a story about a ballerina. There is hard work behind the ornate pirouettes. Gracefulness, triumph, reflection, the pursuit of intoxicating fame and perseverance. There is a price to excellence!" the author describes his compositions.
Jekabs' composition is one of the works in the semi-finals. Listen to the composition here:
Mentor – Emmy Award winner Ritmans
Jekabs Tutins has learned the basics of music at the Marupe Music School. "I continued to study composition independently, practically understanding the regular processes," adds RISEBA student, who is supplementing his composing knowledge with his mentors in music – composers Lolita Ritmans (composer of several world-famous series, winners of the Emmy Award) and Maris Lasmanis.
The Worldvision Composers Contest is Jekabs' first competition in music, but the young composer's composition "Prayer on Christmas Eve" was performed at the Riga Dome Church and live on television last Christmas.
RISEBA knowledge is very useful
In parallel with his studies at RISEBA University and music, Jekabs works as a communication specialist in the online store, as well as develops his company "Giuseppe Chips". How do you manage to combine everything? "The field of public relations definitely integrates when it comes to presenting my composition to the public. Positioning myself and the compositions are the tasks I solve based on the acquired knowledge," admits RISEBA student Jekabs.