RISEBA student wins Latvian Student Chess Championship
Iļja Semjonovs wins the Latvian Student Championship in chess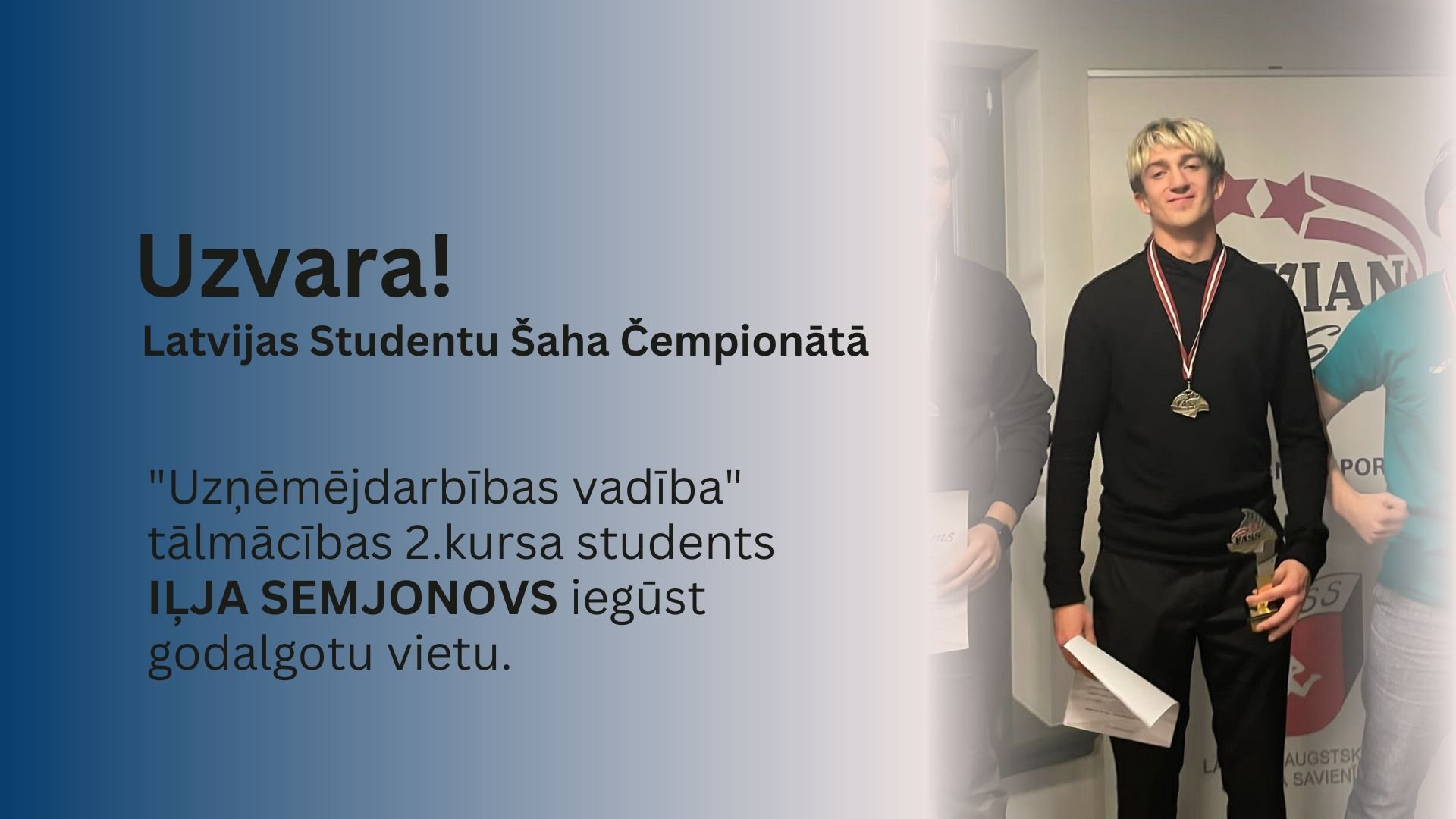 The annual Latvian Student Championship in chess took place at the "Pullman Riga Old Town" hotel in Riga, with 19 chess players from five Latvian universities.
The champion was the main rating favourite, FIDE Master Iļja Semjonovs, who made his debut in the Latvian Student Championship. Ilya is a 2nd year student of the distance learning programme "Business Management". He played the tournament without losses, won four times, tied three times and scored 5.5 points. Second place went to Aleksandrs Jazdanovs (RTU) and third place to Pjotrs Koļasa (RTU).
The competition was organised by the LASS (Latvijas Augstskolu sporta savienība) in cooperation with the Riga and Latvian Chess Federations. The main referee was IA Alberts Cimiņš. The championship was played according to the Swiss system in 7 rounds with a reflection time of 12 minutes per game plus + 5 seconds per move.
Source: Latvian Chess Federation