OCTOBER – Let's eat green
Eating fresh fruit and vegetables is not just about following trends.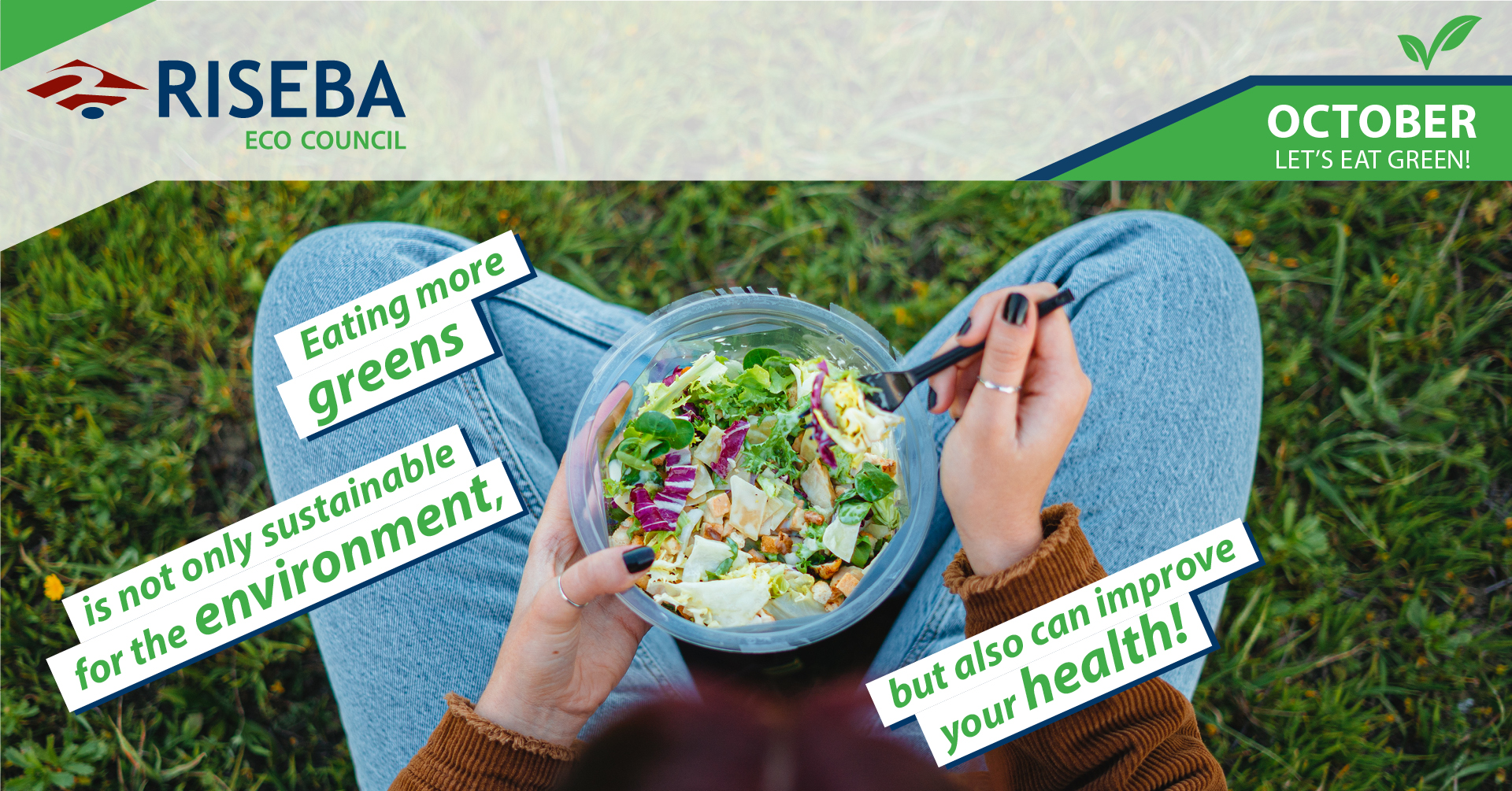 As October begins, the Eco-Council is launching a new theme, not just about changing leaves, but also about how we eat. Welcome to October, a month-long fruit and vegetable feast that invites RISEBA students to fill their plates with plant-based products.
A palette of freshness:
In this initiative, we are not only talking about salads, but also about the spectrum of colours on your plate: crunchy carrots, juicy cucumbers, sweet apples and the undeniably rich pumpkins that are still available in local markets and gardens.
Effects on the human body:
Eating fresh vegetables and fruit is not just about following trends. Plant products are full of essential vitamins, minerals and antioxidants. Carrots improve eyesight, apples keep the heart healthy and pumpkins provide many nutrients. It's not just about eating – it's about living a lifestyle that contributes to your overall well-being.
Research shows that a diet rich in fruit and vegetables can improve mental clarity, boost energy levels and even improve mood. So as you start October, think of it as an investment in your health and happiness.
Be sure to consider becoming part of the RISEBA ECO Council!
If you are also concerned about sustainability and want to be part of people who care for the environment we live in by passing it on to future generations without compromising the standard of living and opportunities of future generations, there is definitely a place for you.
JOIN ECO COUNCIL
Valērija Kozlova Mg.oec.
Manager of ECO Council