Winning team of the Grand Prix at "Latvian Architecture Award 2023" includes RISEBA guest lecturer LIENA ŠILIŅA
One of the authors of the Dailes Theatre forecourt is Liena Šiliņa, a guest lecturer at RISEBA FAD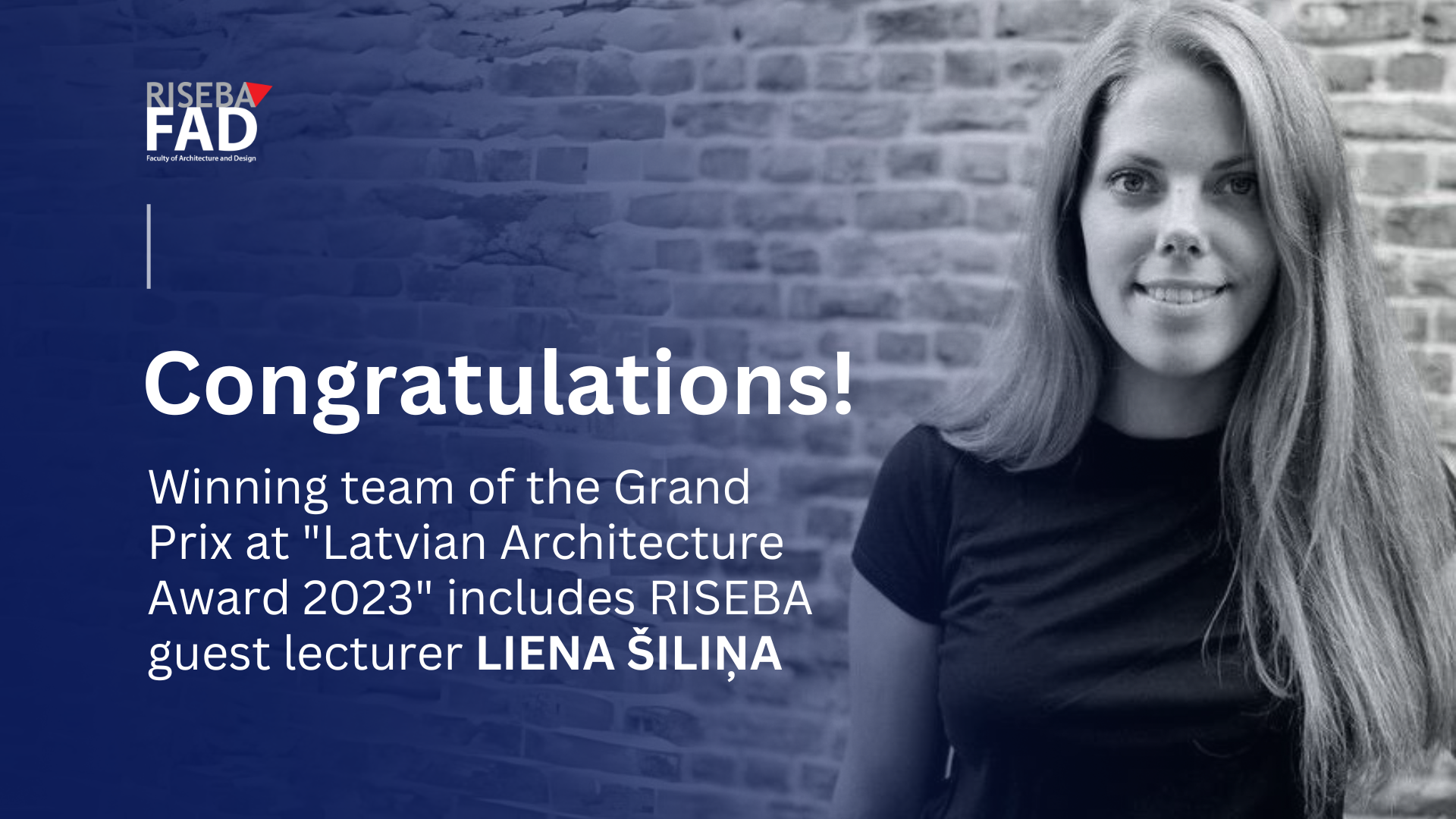 The Grand Prix of the Latvian Architecture Award 2023 was awarded to the forecourt of the Dailes Theatre, whose design team also includes RISEBA FAD guest lecturer Liena Šiliņa.
The international jury agreed that the site is not only an example of good practice, but also creates and shapes a thoughtful environmental space that is inclusive of both the environment and society. The jury emphasises that the project has been developed with great sensitivity to the Daile Theatre created by architect Marta Staņa, a striking example of Soviet modernist architecture and a unique testimony to its era.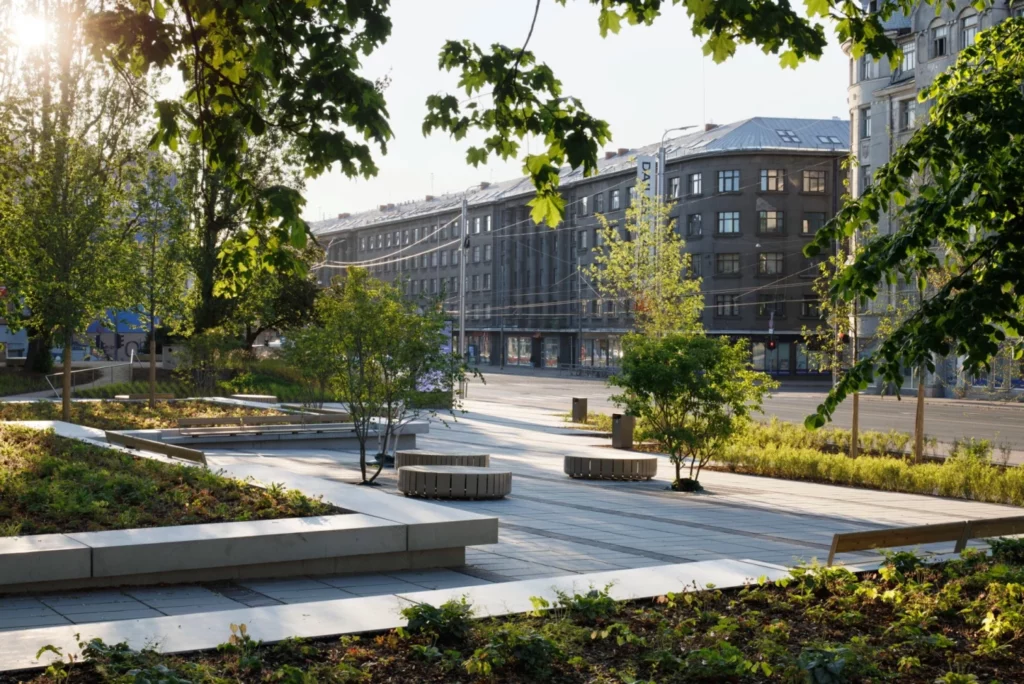 The forecourt of the Dailes Theatre. Photo: jauns.lv
Watch the full awards ceremony that took place on October the 6th.
"The forecourt of the Dailes Theatre is an excellent example of how to improve a city. Rather than creating radical new changes, it is about finding a way to adapt to today's needs, continuously working with and improving existing resources," the international jury says.
More about the results of the Latvian Architecture Award 2023 find here.
The authors of the Dailes Theatre forecourt are SIA MADE arhitekti, where one of the members of the team of authors is also architect Liena Šiliņa, a guest lecturer at RISEBA FAD in the Architectural Design Studio, who lectures in the course " Basics of Design".
Since 2010, Liene has worked as a member of MADE Architects on the Saldus School of Music and Art, the Latvian Pavilion at EXPO Milan, the Salaspils Kindergarten, the Dailes Theatre forecourt and other projects and award-winning competition proposals. She founded the architectural practice NOONSOON, which is currently working on a group home for young people with severe developmental disabilities in Imanta and several private house projects. In her architectural practice she seeks intellectually challenging tasks and ingenious solutions.
Architect Liena Šiliņa is just one of the architecture professionals who lectures at RISEBA FAD. The Faculty of Architecture and Design provides its students with lecturers who are professionals in their field, appreciated in Latvia, Europe and beyond. We invite you to get acquainted with the RISEBA FAD lecturers as well as with the opportunities for studying Architecture.