RISEBA guest lecturer Elīna Miķelsone has been awarded with Cabinet of Ministers Certificate of Appreciation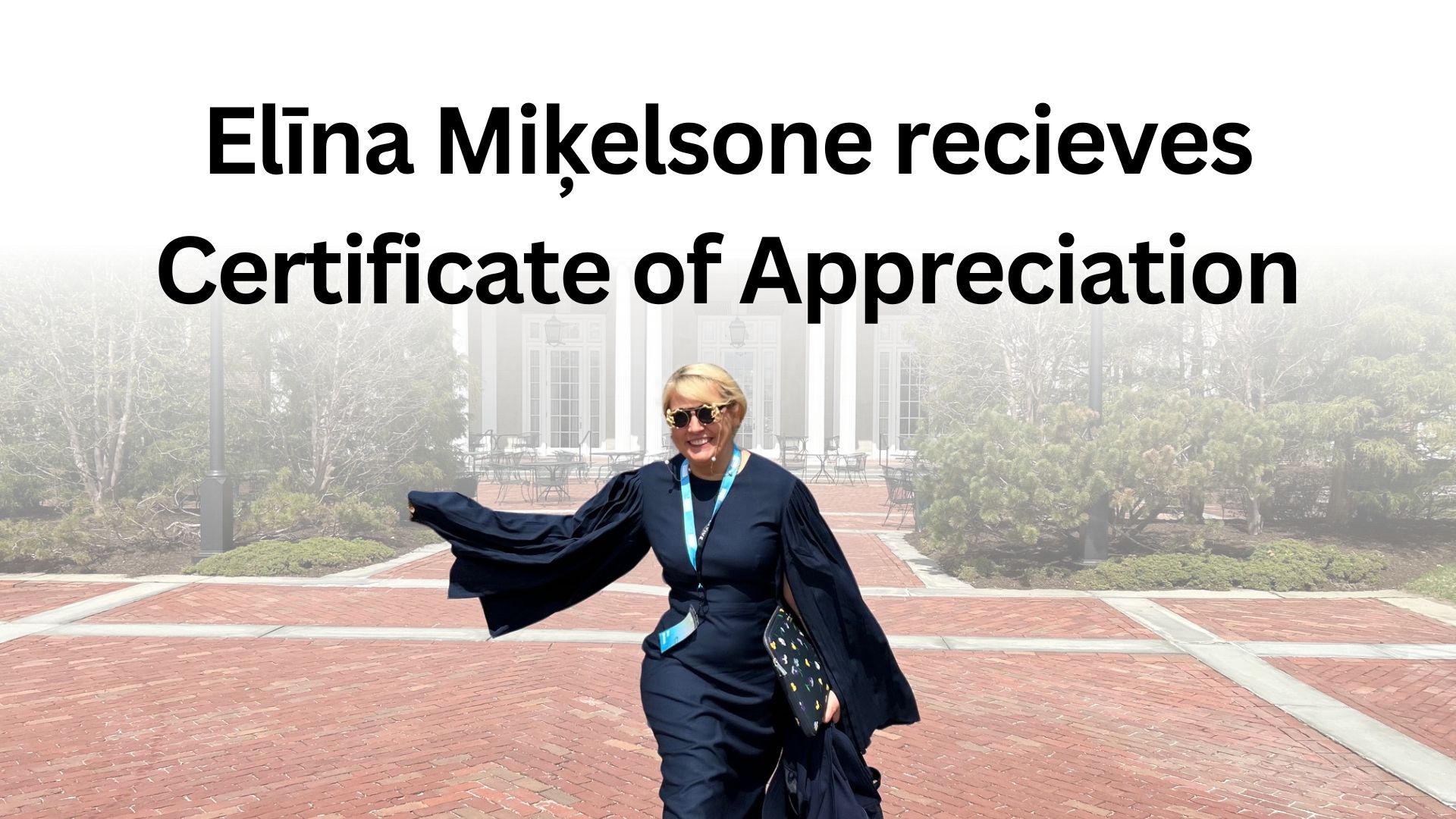 On November the 14th, the Government supported the proposal of the Ministry of Education and Science to award eight outstanding employees of the sector with the Cabinet of Ministers Certificate of Appreciation for their contribution to science, research and education on the occasion of the proclamation day of the Latvian State.
On November the 17th, the Minister of Education and Science Anda Čakša will present the Cabinet of Ministers' Certificates of Recognition at a ceremony.
One of the recipients of the Certificate of Appreciation is Elīna Miķelsone, PhD in Management Sciences and guest lecturer at RISEBA. The MK Certificate of Recognition has been awarded for a significant contribution to the development of ideas and innovation management. Elīna Miķelsone is the chairwoman of the board of "Idea innovation Institute" Ltd, researcher, chairwoman of the board of the association "Idea and Innovation Institute", associate professor at the University of Banking (BA), head of the Riga Technical University (RTU) Design Factory, and guest lecturer at several higher education institutions in Latvia, including RISEBA. She has created several idea generation and development games, created eight educational podcasts on idea management, provides free mentoring support and consultations to young people who want to start a business, as well as runs the virtual incubator " Biznesa siltumnīca" and educational sessions for people with mobility and visual impairments.
More information on the awarding of the Cabinet of Ministers' Certificate of Appreciation can be found here: Ministru kabineta Atzinības rakstus piešķir astoņiem izciliem izglītības un zinātnes darbiniekiem