Call for papers
Journal of Business Management
Volume 20
ISSN 1691- 5348
---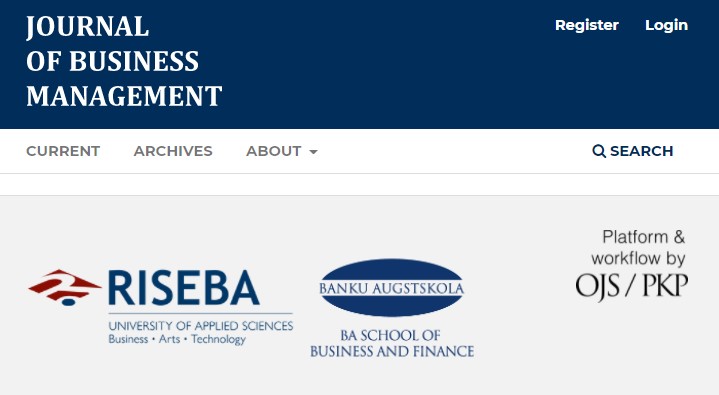 We invite the researchers submit the articles to the next JBM volume on the topics regarding to Business Management issues!
The Journal of Business Management publishes papers that contribute to understanding of business management and provides readers with a fresh view of the emerging business management practices and research.
The Journal of Business Management particularly encourages academics, researchers and doctoral students to share their experience, knowledge and practices with an international audience. The journal is indexed in the EBSCO and INDEX COPERNICUS scientific database.
You are welcome to submit the research papers that were discussed at ASBBMC 2021.
---
Extended Deadline:
Full paper submission:
Till 5 October 2021
JBM Vol. 20 will be published in February 2022!
---
Submission instructions:
Please use our new digital platform for submit your article, the links here.
---
Submitted articles should conform to the journal Authors' Guidelines and will follow the double blind review procedure of the journal.
Publishing fee is 75 EUR per paper, that should be paid after receiving the invoice.
For Authors who participated at the Conference ASBBMC 2021 (held on-line 1-3 June 2021) the price for publication is included in conference fee.
Business and Uncertainty: Challenges for Emerging Markets (ISBN 978-9984-705-31-6),2014
Proceedings of the 7th International Scientific conference
---
"Changes in global Economic Landscape – in Search for New Business Philosophy", 2013
---
In Search of New Business Solutions for Emerging Future (ISBN 978-9984-746-15-9),2013