About ADAM arts
ADAM arts (ISSN 2256-0890) aims to bring together leading academic scientists, researchers and scholars, as well the practitioners in the domain of interest from around the world.
We encourage a variety of approaches to the urban phenomenon — the strengths of the editorial board run from urban planning to architecture, design and digital media.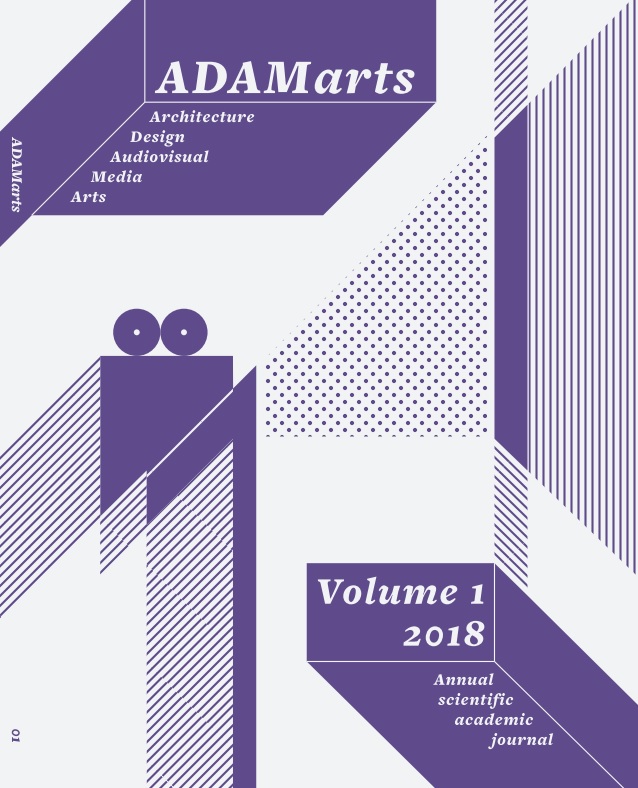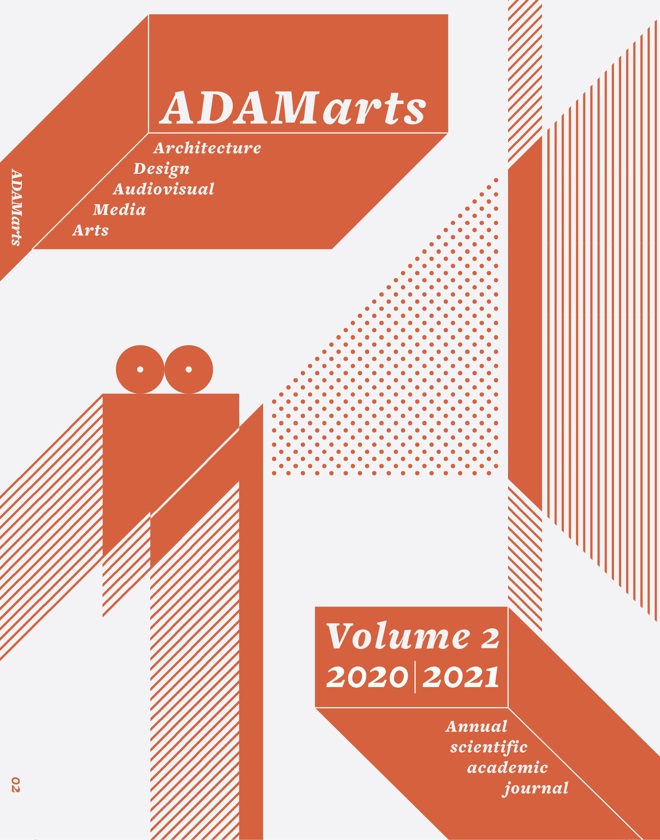 December 15th, 2021 – Full paper due ( 8-12 pages (with pictures) or words 3500-6000 (without pictures)
"Requirements for full-text article for ADAM Arts ENN6 Special Edition"
We invite submission of articles based on theoretical investigations, design-research and alternative exploration on topics such as the following, with regard to Architecture and Interior Design, Planning and Audiovisual Media Arts:
Architecture and interior design – e.g. design theory research, education and practice; exhibition architecture; crowd management planning; design of the interior environment; design innovations for aging; colored exterior and interior lighting; psychologies of colored interiors; etc.
Planning – e.g. urban planning and development; urban affairs; planning education & research; innovative planning programs and techniques; preserving large landscapes planning & environmental law; public budgeting and finance; etc.
Audiovisual Media Arts e.g. digital media design; art practices in global digital culture; immersive experiences in virtual space; film, television, and new media in post-digital era; audiovisual strategies on portable platforms and social media; 360 degree cinematography and production; 3D stereoscopic film production in community mediated environments; producing in local and international markets; audiovisual media branding and niche marketing; animation and CG integration in audiovisual settings; multimedia performing arts, video installation and net art, game design and ludology theories; narratology in film and media;
…or any number of related fields of design, production and consumption.
We are interested in reviews articles on the connections between various countries and cultures of the Baltic region as well. Contributions will be submitted for anonymous peer-reviews.
Ilustrations (up to 10 for articles and up to 3 for reviews) should be supplied in TIFF, JPG or PDF format at a resolution of at least 300 dpi at final size. Copyright of images should be cleared by the author of the article prior to submission. A full list of captions should be give nat the end of the article or review.
Proposals are welcome from academicians, post-graduate students, architects, designers, planners, media artists, anthropologists, historians, psychologists, sociologists or others interested in interior design at any level in the fields named above.
Janis Lejnieks, Dr.arch., Asoc.prof, Architecture and Design Department RISEBA, [email protected].
Aigars Ceplītis, Mg.art., Creative director of Audiovisual Media Arts Department RISEBA, [email protected].
Christopher Hales, Ph.D, Assoc.prof, Liepāja University (New Media Arts programme), [email protected]
Janis Holsteins, Mg.art., Mg.oec, Head of Audiovisual Media Arts Department RISEBA, [email protected].
Jana Jākobsone, Dr.arch., Head of Architecture and Department in Kuldiga region, [email protected].
Ilze Paklone, Dr.arch., Asoc.prof, Architecture and Design Department RISEBA, [email protected].
Ojārs Spārītis, Dr.habil.Art., President of Latvian Academy of Sciences, [email protected].
Pēteris Šķiņķis, Dr.Geogr. Latvian University, Faculty of Geography and Earth Sciences, [email protected].
Toomas Tammis, Dean of Faculty of Architecture Estonian Academy of Arts, [email protected].
---
Participation fee for articles is 75 EUR (possible discount for RISEBA full-time staff and PhD students) and should be paid after receiving the notification about the paper acceptance for reviewing, which will be sent together with the invoice.
ADAM arts 2nd edition will be published in November 2021.
ADAM arts Special edition published together with European Narratology Network will be published in 2022.
SUBMISSION INSTRUCTIONS
The Abstract and full paper should be sent to the Editors [email protected] and [email protected]. The submitted articles should conform to the ADAM arts Authors Guidelines.
All submitted articles will be evaluated by a double-blind peer review.